YouTube figured out my algorithm and is giving me videos to watch. They tricked me. Lol last night I saw a 1991 Natalia and Artur Oh my God this is what really got me into pairs figure skating and I had the chills watching it again yesterday. They were both born to skate with each other. Their movements are identical. He's so beautiful, so is she. It was such an exciting time in pairs.
Interesting he was born and is from just south of the arctic circle? Mamma Mia!!!!
This is definitely a performance they gave me chills. Post one of yours!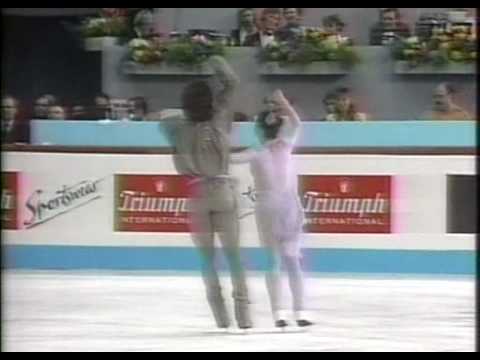 Munich, GERMANY - 1991 World Figure Skating Championships, Pairs' Free Skate - Natalia Mishkutenok and Artur Dmitriev of the Soviet Union skated a brilliant ...
m.youtube.com
I mean the death spiral sequence they created at the very end of the program is so chilling. I wish stuff like this would be encouraged and rewarded. And not rules made up to restrict stuff like this. This is what makes figure skating interesting and innovative!
And I love that they hold the position at the end and create a moment. No one does this anymore. As soon as the music is over skaters break character immediately. I like it when they hold the ending position and just create more of a moment.
⛸
Like many of the comments on this YouTube page this is one of the best performances of a pairs team ever. If not the best in my opinion!!!!
Last edited: