That is not a misspelling--I'm interested in Worldle, the geography version of Wordle. I usually enjoy word games, but Wordle and its variants don't appeal to me that much. On the other hand, I love geography trivia and Worldle is a fun challenge. If anyone has been doing Worldle or wants to start, I'm curious to see your results.
#Worldle #159 3/6 (100%)
Wordle in game in the World. A daily game - guess the country based on the map image!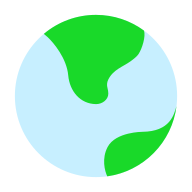 worldle.teuteuf.fr