But CA ranks higher than FL. So the idea that everyone is fleeing Blue states like CA to go to Red states like FL is not supported by the data.
What list are you going by?

The one presented upthread has Florida at #3 in net migration and California #38.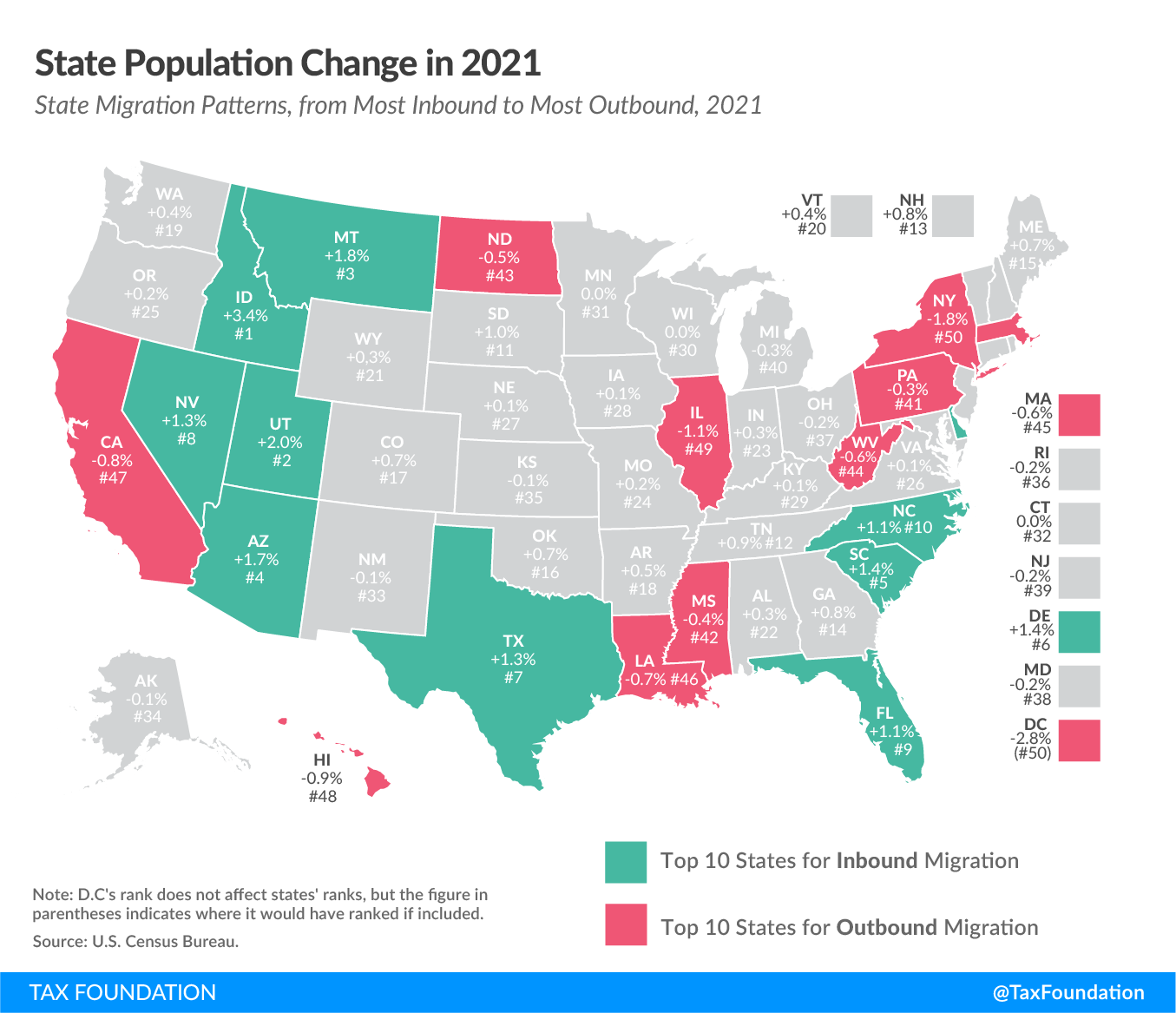 The pandemic has accelerated changes in the way we live and work, making it far easier for people to move—and they have. As states work to maintain their competitive advantage, they should pay attention to where people are moving, and try to understand why.
taxfoundation.org
This website suggests California is #47 is population growth (at a decline) in 2021.
And it's nothing to do with blue versus red when Florida remains a 50/50 split and Miami (and the other major cities) remaining blue. Orlando, for example, voted for Biden by 23 points. IMO it had everything to do with the state reopening way before most other places in the USA, with most businesses going back to 'normal' in September 2020. Many people who had the freedom to work from home then and even now saw bigger incentive to move to Florida, whether it be the lax rules or the lower taxes or the ability to live in the sun year-round with their new workplace policies. It's not as if a bunch of Trump loving loudmouths recently moved in and took over.